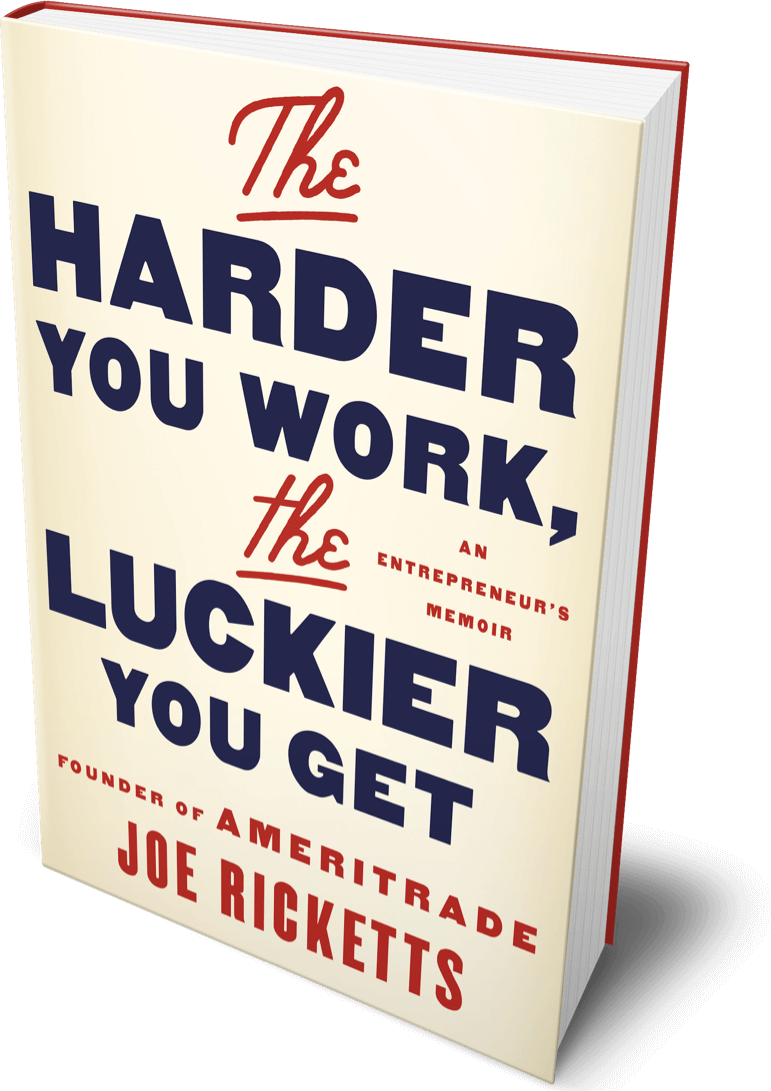 The Harder You Work,
the Luckier You Get
An entrepreneur's memoir
by Joe Ricketts
Founder of Ameritrade
A WORKING-CLASS KID from the Nebraska prairie takes on Wall Street's clubby brokerage business, busts it open, and walks away a billionaire.
Joe Ricketts always had the gift of seeing what others missed. The son of a house builder, he started life as a part-time janitor, but at the age of thirty-three he saw a chance to challenge the big brokerage firms by offering Americans an inexpensive way to take control of their own stock trading. Nowadays, we take for granted that Main Street is playing right there on Wall Street, but Ricketts made that happen. His company, begun with $12,500 borrowed from friends and family, took off like a rocket thanks to an early embrace of digital technology and irreverent marketing. But Ricketts and Ameritrade also faced a series of neardisasters: the SEC almost shut him down; his partners tried to force him out because of his relentless risktaking; penny brokers swindled the company; the crash of 1989 nearly cost him everything; and he was almost shut down again when a customer committed massive fraud. By the time of the dot-com bust, Ricketts had proven that his strategy, based on frontier values, could survive just about anything.
The Harder You Work, the Luckier You Get offers a view inside Joe Ricketts's mind, giving readers a visceral understanding of how entrepreneurs think and act differently than the rest of us—how they see the horizon where we see just a spreadsheet. As unvarnished as the prairie he comes from, Ricketts also talks honestly about his shortcomings as a manager, the career sacrifices his wife made for his business, the complexity of being a father, and the pain of his mentor's betrayal and his brother's death from AIDS. Overcoming these and other challenges, he built a company now worth $30 billion.
A must-read for anyone who's ever dreamed of starting their own business,
The Harder You Work, the Luckier You Get is the ultimate only-in-America story.
 "Successful entrepreneurship requires not just guts and tenacity, but the creativity and customer empathy that made Joe Ricketts one of my toughest competitors. That wonderful competition created a new industry, giving mainstream Americans the chance to access Wall Street at low cost and build financial wealth."
CHARLES SCHWAB,
Founder of The Charles Schwab Corporation
 "Joe Ricketts is the real deal, an American entrepreneur who started with nothing and showed what it really takes to pull off an industry-busting success like Ameritrade – a company that I even tried to buy at one point! By turns practical and insightful, this book gives you an up close look at what a ride like that was really like."
JAMIE DIMON,
Chairman and CEO of JPMorgan Chase
"The title of Joe Ricketts's memoir of his remarkable entrepreneurial life says that luck is not just a matter of luck. An equally apt title could have been an axiom from Branch Rickey, who changed the nation by changing baseball:
'Luck is the residue of design.'"
GEORGE F. WILL
Pulitzer Prize-winning columnist for the Washington Post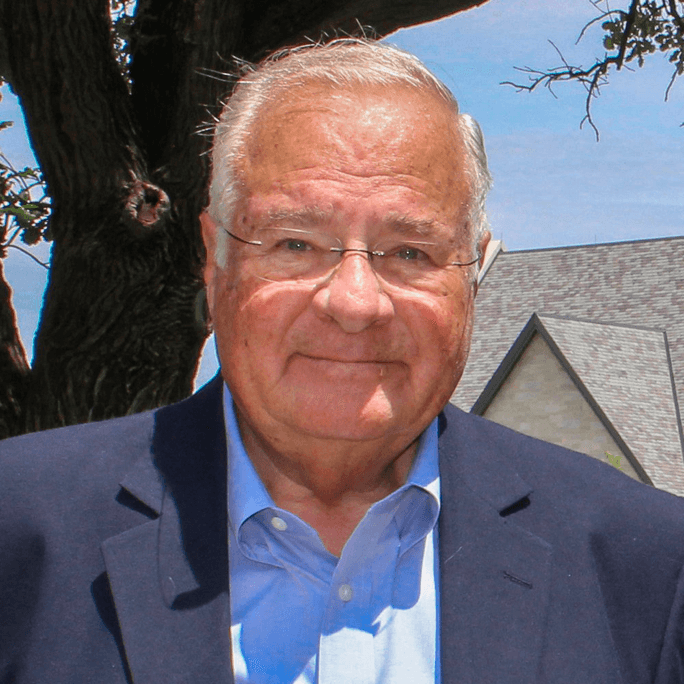 Joe Ricketts is the founder, former CEO, and retired chairman of online brokerage TD Ameritrade